Desert Schools Federal Credit Union Jobs: Overview
Current Phoenix Job Openings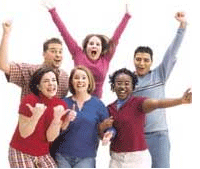 Who We Are
Desert Schools Federal Credit Union is the largest Credit Union in the state of Arizona. We service members in Maricopa, Gila, and Pinal Counties. Our organization took root from the collective vision of 15 teachers looking for shared stregnth and financial promise in 1939. Today, we are a multi-billion dollar financial institution with 50 branch locations and over 300,000 members!
Careers
Are you looking for an employment opportunity that will allow you to develop both professionally and personally? At Desert Schools Federal Credit Union we value creativity and innovation; we support an environment that empowers people to try new things. Desert Schools Federal Credit Union is committed to the development of our employees to make sure they have the skills, knowledge, and resources for personal and professional growth as well as the growth of the Credit Union.

Professional Development
Desert Schools Federal Credit Union will continue to provide on-going training and development opportunities to keep our employees abreast of the latest industry trends. The knowledge, skills and experiences you bring to Desert Schools are the foundation for our credit union's success. We feel that working with you to expand your skills, knowledge, and abilities will help both of us grow and prosper.

Our Mission Statement
The mission of Desert Schools Federal Credit Union is to provide competitive financial products and efficient quality service to our membership. Desert Schools is committed to providing an environment which encourages personal and professional growth and enables the achievement of quality performance. Desert Schools will continue to play a positive role in our community, support continuous education, and enhance the philosophies of the credit union movement, "not for profit, not for charity, but for service."

Company Benefits
Desert Schools Federal Credit Union is committed to providing employees with a competitive salary, a friendly, stable work environment, and an opportunity for professional growth. In addition, as the largest Credit Union in Arizona, we are proud to offer a comprehensive benefits package including: Medical, Dental, and Vision Coverage. 401(k), Pension Plans, 11 Paid Holidays a Year, Paid Vacation, Wellness Incentive, Trip Reduction Incentive, Credit Union Membership, Loan Discounts, and Financial Planning Assistance

Contact Information
Desert Schools Federal Credit Union offers a dynamic work environment. If you are interested in joining the Desert Schools Federal Credit Union Team, please send your resume and cover letter outlining your salary requirements to the following address: Human Resources Department: Recruitment Team P.O. Box 2945 Phoenix, AZ 85062-2945 Phone: (602) 433-6130 FAX: (602) 335-2950 Email Resume to: careers@desertschools.org www.desertschools.org
Locations
4619 E. Cactus Phoenix, AZ 85032
Raintree & Northsight Scottsdale, AZ 85260
8220 Via Paseo Del Norte Scottsdale, AZ 85258
23565 N Scottsdale Rd Scottsdale, AZ 85255
1630 E. Camelback Road Ste. 110 Phoenix, AZ 85016
35th Ave & Bethany Home Rd Phoenix, AZ 85017
43rd Ave and Northern Glendale, AZ 85301
340 E. Baseline Road Ste. A10 Phoenix, AZ 85042
X
Send Message to Desert Schools Federal Credit Union
Your email has been sent!